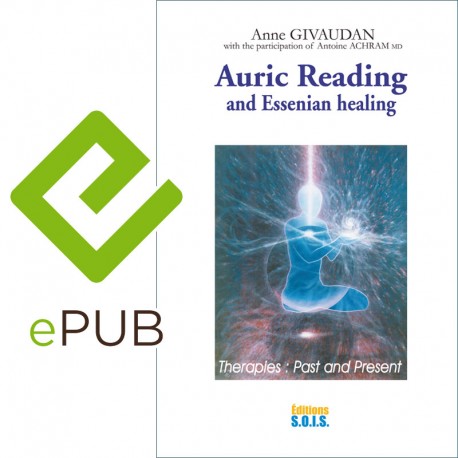  
Auric reading and essenian healing – epub
Anne Givaudan
ISBN : 978-2-916621-72-2
Warning: this is a digital book that can be directly downloaded onto your computer or tablet. You will need to have a compatible epub reading program to view it.

With the participation of Antoine Achram MD
This work will open the awareness that illness does not happen "by chance" and that it is possible to see and enter this process, and by this way to stop illness's progression, and finally transform it, by changing ourselves. Life will always provide us with experiences and ways to grow. Illness is one of these ways.
Whether you know how to read auras or not, whether you are a healer or not, this book will help you to help others, and to understand the body which expresses itself through it's pain.
No one can master death and life, but even if we cannot rebuild a house it is always possible to repair it by bringing some bricks and other building materials.
Specific practices and precise healing techniques will help you to find your autonomy, and to know that "chance" is only the invention of those people who like to promote powerlessness and dependancy.






Aucun avis n'a été publié pour le moment.