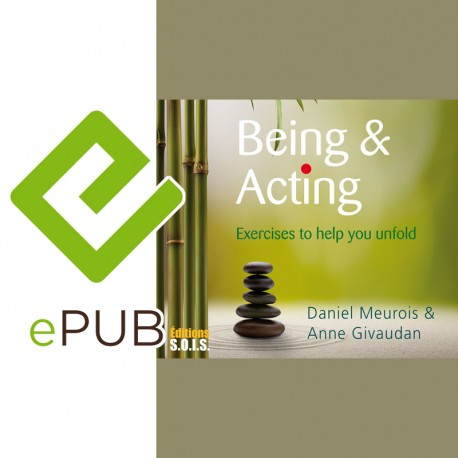  
Being & Acting – epub
Daniel Meurois
and Anne Givaudan
ISBN : 978-2-916621-77-7
Warning: this is a digital book that can be directly downloaded onto your computer or tablet. You will need to have a compatible epub reading program to view it.
Exercises to help you unfold.
This condensed booklet featuring practical exercises communicated to Anne Givaudan and Daniel Meurois by Masters of Wisdom has been long-awaited.
It constitutes a genuine method of purification, pacification and recognition of the best in oneself.
Easy-to-handle and accessible to all, the book provides a remarkable opportunity to open up and let go, a first step in healing soul and body.
Aucun avis n'a été publié pour le moment.
Les clients qui ont acheté ce produit ont également acheté...